Water/Wastewater Operator & Stormwater Management Training Program
SERCAP's Water/Wastewater Operator and Stormwater Management Training Program is designed to get you trained and into the workforce. And we'll be there to ensure your success throughout the training and beyond!
Brought to you with the help of SERCAP partners Springpoint and Mountain Empire Community College, the program is delivered completely online, at your own pace. We'll help you secure an internship and make connections to land your new job. After 6 months at your new job, you're eligible to take your state certification exam.
View the SERCAP Brochure (opens new window)
Program participants are teamed with a dedicated Program Coach who will coach you to success before, during and after your training. And we've added in more support to help you succeed, like:
Pre-training assistance
Support to complete your GED, if needed
Help to apply for financial aid
Help registering for classes
During training assistance
FREE supplies and a laptop computer
Apprenticeship coordination and placement services
After training assistance
Prep for the state certification exam
We pay the state exam fee for you
Professional networking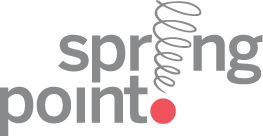 For more information or to register for the program, contact SERCAP's Virginia State Lead, Joey Hiner:
VFC (Volunteers for Change) Alternative Break Program
SERCAP's VFC (Volunteers for Change) Alternative Break Program gives college students an opportunity to serve rural communities in need during school breaks. Students volunteer to engage in a wide range of service-learning activities in communities across SERCAP's seven-state service region, including: Town of Narrows, Newport, Roanoke, Town of Glasgow, Apple Ridge Farm, Town of Clinchco, Town of St. Paul, Town of Honaker, the American Legion Post #3, and the Allegheny Mountain Institute. In addition to providing 30 to 35 hours of community service during their week of service, each student makes a financial contribution of $150 to the community they are serving, further investing in the well-being of the community as a whole.