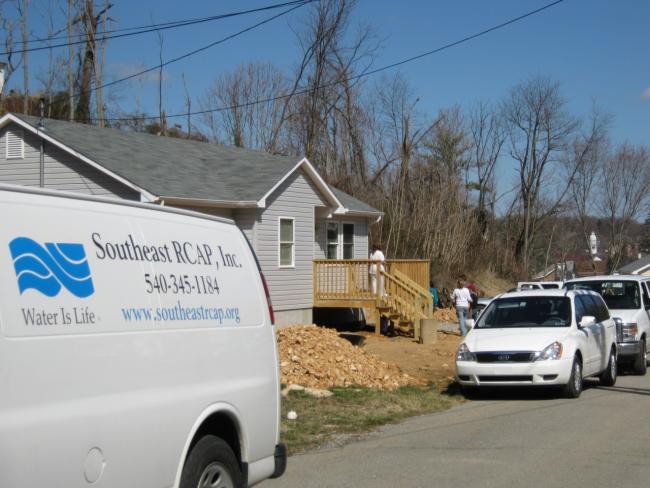 Southeast Rural Community Assistance Project, Inc. (SERCAP) is currently preparing to carry out the Indoor Plumbing & Rehabilitation (IPR) Program through the use of Virginia Indoor Plumbing Rehabilitation/Loan Program (IPR) funds. The use of IPR funds will be $300,000.00 for 2019 & 2020. Eight housing rehabilitation projects will be completed within 2 years. The IPR Program is funded and overseen by the Virginia Department of Housing & Community Development (DHCD).
During the implementation of this program, the following job types may become available:
Well-Drilling and Water System Installation
Septice Field Installation
Construction Excavation
Residential Electric Service Installation/Upgrade
Residential Plumbing Installation
Residential General Contracting/Rehabilitation
Termite and Other Pest Treatment
Lead Paint Inspection and Abatement
Building Material and Supplies
The General Qualifications necessary for Contractors to be Eligible to Bid on Rehabilitation Work, include:
Must Be Licensed by DPOR as a Class A, B, or C Contractor, in the Appropriate Trade/s
Must Provide Certificate of Insurance
Must Provide Two (2) References
Must have been in Business as a General Contractor for at least One (1) Year
Must Provide Proof of Training in Lead-Safe Work Practices (RRP)
Must Be EPA Certified Renovation Firm and Certified Renovator
In carrying out this project SERCAP, its contractors and subcontractors will, to the greatest extent feasible, utilize businesses and qualified persons who permanently reside within Albemarle, Augusta, Buckingham, Fluvanna, Highland, Greene, Louisa, Nelson, Page, Rockingham, and Shenandoah Counties, for employment and training positions.
Any person or firm willing to work in the above localities may request to participate in procurement opportunities associated with this project by contacting the following person.
Cherry Wilson – Housing Manager
347 Campbell Ave.
Roanoke, VA 24016
Phone: 540-345-1184
TDD: 711
Fax: 540-342-2932
Written requests should include the name, address, product or service, and phone number.
All above referenced procurements will be made on a competitive basis.