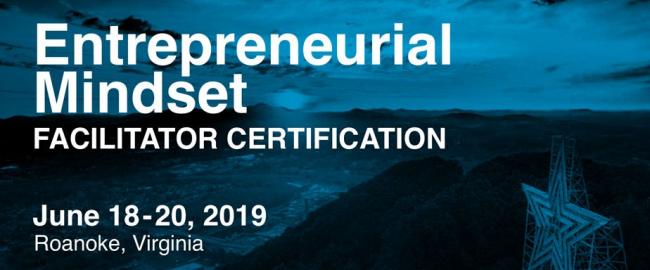 SERCAP is hosting a Multi-day Entrepreneurial Mindset Facilitator Certification Training at its Headquarters in Roanoke, VA from Tuesday, June 18, 2019 - Thursday, June 20, 2019. SERCAP has partnered with the Entrepreneurial Learning Initiative (eli) (opens new window) to bring this training and the Ice House Entrepreneurship Programs (opens new window) to the Roanoke Valley!
The Entrepreneurial Mindset Facilitator Certification will give Entrepreneurs, Business Leaders, and anyone who is interested in the program, the Opportunity to become a Certified Entrepreneurial Mindset Facilitator. The Certification prepares you to implement the Ice House Entrepreneurship Programs, experiential, problem-based learning programs designed to engage participants in the Fundamental Aspects of an Entrepreneurial Mindset. Entrepreneurial mindset education changes the way individuals think while preparing them to excel in the 21st century. Click on the Registration Link below to learn more about the Training.
Register by June 7th to Receive a $500 Discount by Entering the Promotional Code DISCOUNT500!