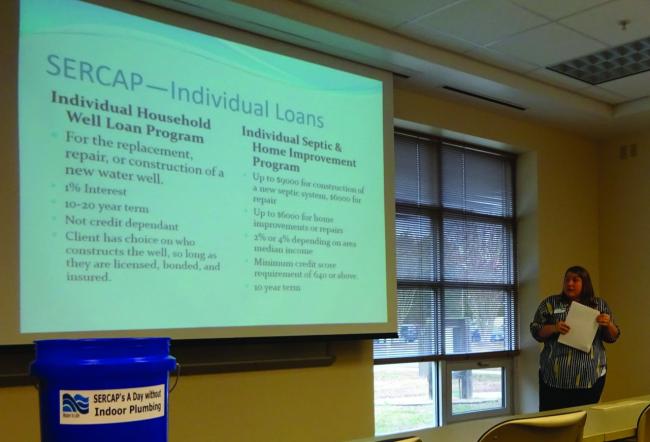 Beginning in 2016, SERCAP partnered with BB&T Bank to conduct a series of Focus Groups across the Commonwealth of Virginia as a crucial part of SERCAP's Biannual Community Needs Assessment process. The Biannual Community Needs Assessment allows SERCAP to obtain a true sense of what the rural communities in Virginia struggle with the most and allows the agency to have a real understanding of what the actual needs are, in the localities SERCAP serves.
On Thursday, November 1, 2018, SERCAP conducted its first Focus Group for the 2018/2019 Community Needs Assessment, in Hanover County, VA. In addition to BB&T Bank, SERCAP partnered with several local community organizations, including: Hanover County Home Repair Resources, Hanover Habitat for Humanity, Housing Partnerships, Inc., and Resurrection Disaster Relief, in order to reach a wide variety of potential participants. The meeting began with a short presentation on the resources and services currently available in the community, and moved on to a lively discussion on the biggest needs in the area. Approximately 27 community members attended and actively participated in the Focus Group. Additionally, SERCAP and partner staff were available after the meeting to provide in-person assistance with applications for water, wastewater, and housing needs.
The next Focus Group will take place in the Town of Marion in Smyth County, VA, on Thursday, December 6, 2018. If you are interested in participating in the next Focus Group, click the Registration Button below for More Information and to Register for the FREE Event!
Register Now (opens new window)
*Funding for SERCAP's Focus Group Project is provided through a Partnership with BB&T Bank. Additionally, all of SERCAP's Programs in Virginia are leveraged by support from the Virginia Budget Appropriation, granted by the Virginia General Assembly and administered by the Virginia Department of Housing & Community Development (DHCD).