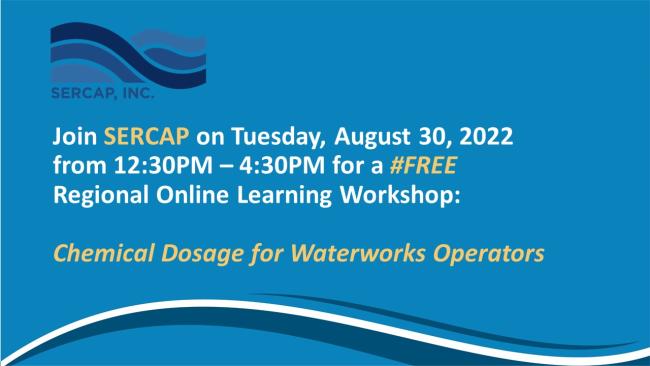 Join SERCAP on Tuesday, August 30, 2022, for this #FREE Virtual Training Class: Chemical Dosage for Waterworks Operators.
This free, 4-hour course will focus on how to calculate chemical dosages for commonly used water treatment chemicals and the ancillary principles needed to do so, such as calculating solution strength and specific gravity.
Participants will calculate chemical feed dosages for both dry and liquid chemicals (including fluoride), of varying purities and strengths.
The class is free to attend, but registration is required.