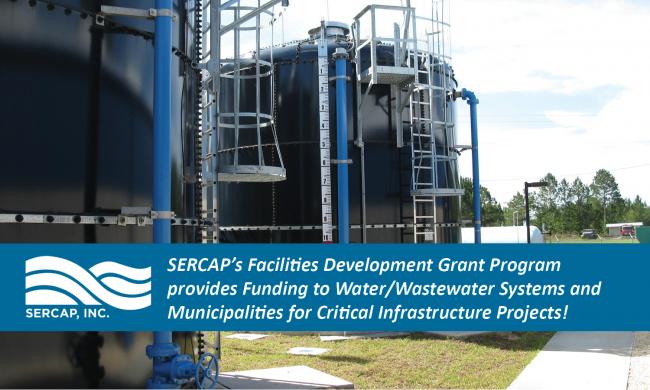 Recently, SERCAP's Facilities Development Grant Program committed funds to support a multi-year community center project in Buckingham County, Virginia. SERCAP's Facilities Development Program traditionally provides financial assistance to nonprofits, local government entities, public and private water/wastewater facilities, Public Service Authorities (PSAs), and Planning District Commissions (PDCs) in rural communities across the Commonwealth of Virginia, to support critical infrastructure and community development projects.
For 30+ years, Straight Street Buckingham has provided the community with youth engagement and enrichment. Under the direction of their current Board of Directors, Straight Street Buckingham has committed to preparing youth, and the community at-large, for the twenty-first century by addressing youth empowerment in a holistic way, and supporting technology advancement. SERCAP's Facilities Development Grant Program will assist Straight Street Buckingham in reaching its goal of bridging the gap between generational, racial, and religious barriers in the community, by providing financial assistance to support its community center facility.
The Straight Street Buckingham community center facility does not currently have access to water and indoor plumbing, limiting the facility's potential positive impact on the community. Therefore, Straight Street reached out to SERCAP and requested project funding in the amount of $170,000 to provide water and indoor plumbing for the 100,000 square-foot community center facility. SERCAP approved a Facilities Development Grant for the project, and the agency's assistance will allow Straight Street to serve more residents, improving the quality of life for many Buckingham residents.
Without SERCAP's Facilities Development Grant Program and other similar services, many communities,
low-income individuals, and families would be forced to go without such necessities as water and wastewater infrastructure solutions, community infrastructure needs, indoor plumbing, properly functioning wells and septic systems, safe and affordable housing, and more. It is important to remember that even in the United States in the 21st Century; there are those who do not have reliable access to clean, safe drinking water, environmentally sound septic facilities, and affordable housing. In order to help SERCAP continue to provide assistance to both the individuals and communities in need, please consider making a donation to SERCAP's Water Life! Fund!
Donate Today: https://sercap.networkforgood.com/projects/27202-sercap-s-water-is-life-fund (opens new window).
*Funding for SERCAP's Regional Department is provided by the Department of Health & Human Services (HHS) Office of Community Services' (OCS) Grant, USDA RD's Technitrain Program, the Drinking Water Compliance Grant through the EPA, and the EPA Private Well Grant. Funding for SERCAP's Facilities Development Program is provided by a Budget Appropriation from the Virginia General Assembly, which is administered by the Virginia Department of Housing & Community Development. Additionally, all of SERCAP's programs and services in Virginia are leveraged by the Budget Appropriation from the Virginia General Assembly, administered by DHCD.