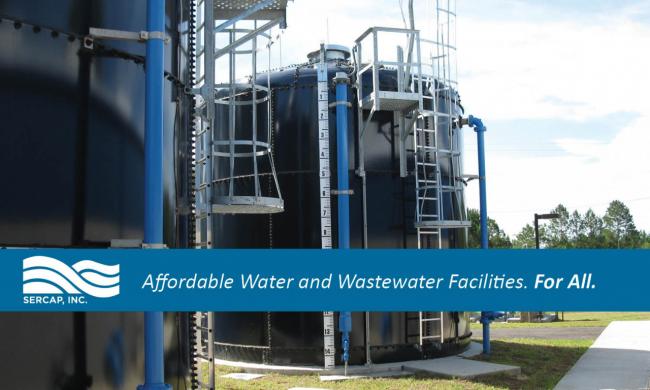 Currently, SERCAP's Regional Department is working with the Town of Hillsboro in Loudoun County, VA, to conduct an income survey that will potentially allow the Town to qualify for a specialized funding package from USDA's Rural Utility Service (RUS) for its planned wastewater infrastructure improvement project. The Town is undertaking a large road improvement project, and has determined that pairing its planned water/wastewater infrastructure improvements with the road project, will save the Town money and be less disruptive than conducting a second stand-alone project in the future. The Town is looking to improve its water/wastewater infrastructure quality by completing several water and sewer line installations along the same road, undergoing construction for the road project.
The Town has applied to USDA RUS for funds specifically to support the wastewater portion of the project, and is hoping to qualify for an increased percentage of grant funding and more favorable rates for the loan component of the funding package, due to the community's low-income status. However, in order to qualify for this specific grant/loan package from USDA RUS, the Town's Median Household Income (MHI) must not exceed a certain threshold. The Town's MHI data from the 2010 Census was published with a significant margin of error, therefore, the Town and USDA enlisted SERCAP's assistance in completing a current income survey of the Town's residents who will be served by the wastewater project. The survey is currently under way and once all surveys have been returned to SERCAP, the agency will compile the data and calculate the MHI for the households in the project area. SERCAP anticipates that the results will be available by the end of August 2020.
Without SERCAP's Regional Program, and other similar services, many low-income individuals and communities would be forced to go without such necessities as water/wastewater infrastructure solutions, reliable access to clean drinking water, safe and affordable housing, indoor plumbing, other community development and infrastructure needs, and more. It is important to remember that even in the US in the 21st Century; there are those who do not have reliable access to clean, safe drinking water, environmentally sound septic facilities, and affordable housing. In order to help SERCAP continue to provide assistance to both the individuals and communities in need, please consider making a donation to SERCAP's Water Life! Fund!
Donate Today (opens new window)
*Funding for SERCAP's Regional Department is made possible by the Department of Health & Human Services (HHS) Office of Community Services' (OCS) Grant, USDA RD's Technitrain Program, the Drinking Water Compliance Grant through the EPA, and the EPA Private Well Grant. Additionally, all of SERCAP's programs and services in Virginia are leveraged by a Budget Appropriation from the Virginia General Assembly, which is administered by the Virginia Department of Housing & Community Development (DHCD).